Club Merchandise
Standard Club Clothing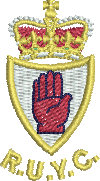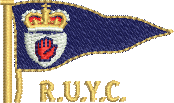 The Burgee or Crest Logo range of Clothing, is available in all the colours and sizes listed on the Order Form.
Download - Burgee or Crest Order Form (please indicate choice of logo on form) and return it to the Club Office.
Name of a Boat or Person added for an extra cost of £5 per item.
Accessories (available to purchase from the Club Office)
Belts @ £14.99
Cufflinks @ £39.99
Ties @ £15.00
All orders for Club Clothing must be ordered from the Club Office on the Special Order Forms. Orders paid for at the time of ordering.  
Please note: Orders may take up to 4 weeks for delivery.